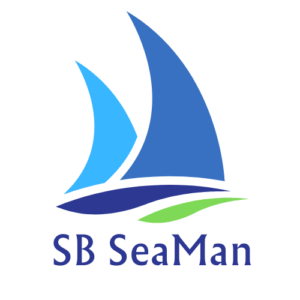 SeaMan - South Baltic Sail and Water Education Opportunities
A program co-financing activities under the project.:
Interreg South Baltic
Project Partners: - Association of Polish Communes Euroregion Baltic (leader),
- Non-public educational institution Academy of Water Sports "Grupa" Marcin Trudnowski,
- Elbląg Sea Port Authority Ltd.,
- Sport club for Klaipeda city kids and Olympic sailing "Zalgiris" ,
- Kristianstad Municipality, Naturum Vattenriket visitor center.

Project related events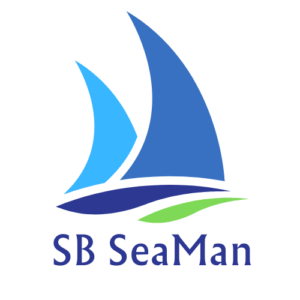 The SeaMan project held another online meeting on 17.07.2023. This was the last regular meeting of the consortium before applying […]
SeaMan - South Baltic Sail and Water Education Opportunities
The overall goal of the project is to develop strong partnerships of SB institutions and organizations that will work together to develop and test methods to introduce innovative and socially inclusive solutions for water and sailing specialization in area of education, awareness-raising, which enable to create conditions for development of sustainable water tourism services.
The main objective is to strengthen the water economy potential of the participating areas through better use and management of surface and seawater resources, around which we want to develop social activities, range of activities such as: education, environmental safety and tourism, and economic offer giving them a high potential for innovation.
An important factor in the development of the water specialization is the basic education and activation of the water economy environment, including variety of actors (politicians, education bodies, scientific and research institutions, entrepreneurs and tourism organization's inhabitants). This will allow to create of a multispectral and multi-faceted offer that meets the needs of si\sustainable tourism and environmental protection, in which the participating sub-activities want to achieve international relevance.
The aim is to map, analyze available resources, methods techniques, existing strategies and best practices in the field of building water-related specialization of Baltic Sea actors in order to strengthen and create a strong movement for the restoration and development of maritime traditions of South Baltic cities and regions. The role of the seed money project will be able to initiate joint local cooperation with a pro-active function - uniting different stakeholders, tools and communities in order to increase the functionality and involvement in improving the tourism and education offer of organizations in the South Baltic area.
---
PROJECT BRIEF
Project area: Increasing the development of natural resources and cultural monuments of the Baltic Sea Region into sustainable tourist destinations
Project scope: South Baltic Region
Role of STG ERB: Partner with own budget
Level of funding 85%
Project budget: 40.000 EUR
STG ERB budget: 10.750 EUR
Project consortium: 3 partners from Poland, 1 partner from Lithuania, 1 partner from Sweden