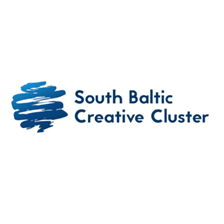 South Baltic Creative Clusters
South Baltic Creative Clusters - Development of creative clusters in the Baltic Sea Region. Project co-financed by the Interreg South Baltic Program

A program co-financing activities under the project.:
Interreg South Baltic
Project Partners: - Media Dizajn (leader),
- Stowarzyszenie Gmin RP Euroregion Bałtyk,
- Hanseatic City of Rostock, Department for Urban Development, Urban Planning and Economy,
- Public Institution Rietavas Tourism and Business Information Centre,
- Association Rietavas Women Employment Centre,
- Kreativum Science Center.
Project related events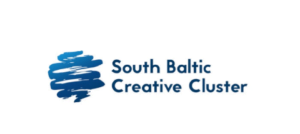 As part of one of the activities of the South Baltic Creative Cluster project implemented as part of the Interreg […]
The main goal of the Creative Cluster project is to establish cross-border cooperation between creative industry actors and local networks in four different locations in the Baltic Sea region.
The project will develop tools to support cooperation, as well as develop and establish regular information exchange, linking digital exchange (common communication platform) and annual forums. Through the network established through these two approaches, creative actors will learn about relevant activities in other regions, which enables potential collaboration.
The project will define and test two concepts of cross-border cooperation:
Consultative structure of the creative industry for other areas of the economy and third institutions in the field of working structures, project planning and organizational issues of work developed as part of cross-border exchange,
Combining the knowledge accumulated in the cross-border network of the creative industry in order to jointly support local processes along with the development of a joint, 10-year development strategy for selected locations.
The project will also organize the joint promotion of the creative industries sector in the Baltic Sea regions in order to further strengthen their position in relation to other industrial sectors and to present work in the sector as not only attractive but also important in the international arena.
The project is financed by INTERREG South Baltic funds.
---
PROJECT BRIEF:
Project area: Networking; creative industries, cooperation of the cultural sector
Duration: 30 months
Project scope: European (mainly Baltic Sea countries)
The role of STG ERB: partner with own budget
Co-financing rate: 85%
Project budget: 264.145,00 EUR
Budget of STG ERB: 23.700,00 EUR
Project consortium: 6 full partners (with financial contribution) and 4 associated partners from DE, PL, LT, SE
Involved entities from the area of STG ERB operation of the ERB network: Archaeological and Historical Museum in Elbląg, EL Gallery, Center for European Meetings "Światowid", House of Culture in Sępopol, House of Culture in Dzierzgoń, Municipal Cultural Center in Nowe Miasto Lubawskie