Informacje z Euroregionu Bałtyk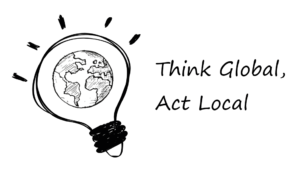 Think Global, Act Localtl-ne News Projects Think Global, Act local English pll_62bd96c0e9156 Think Global, Act Local
PREPARATIONS FOR THE FIRST PROJECT MEETING IN POLAND
Yesterday (29.06.2022), another online meeting of the project consortium Active EU citizens: Think Global, Act Local was held, initiated by entities from five European Union countries: Poland, Romania, Italy, Spain, and Greece with the active participation of our Association.
It was another meeting of the participants of this 18-month project implemented with funds from the Citizens, Equality, Rights and Values (CERV) programme focused on the growth and better involvement of citizens in the life of local government.
The current meeting, chaired by ASOCIATIA NATIONALA A STATIUNILOR BALNEARE SI BALNEOCLIMATICE DIN ROMANIA (ANSBBR) from Romania, was mainly devoted to the planning of two upcoming project events: in Poland (September 2022) and Greece (October and November 2022).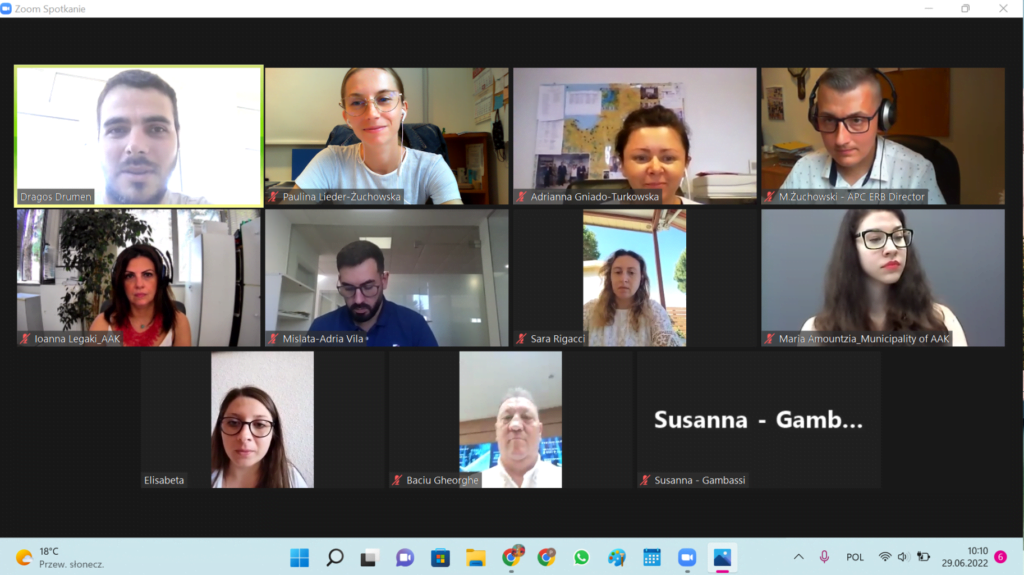 The first event is planned to take place in Elbląg on 28-29.09.2022 and will bring together at least 25 representatives of local governments and citizens from 5 countries, who will work together to create surveys for local residents from the partner community. These, in turn, are intended to demonstrate the effectiveness of local JSTs on issues of accessibility and opportunities for community engagement. 
The event in Poland will be coordinated by the Association of Polish Municipalities Euroregion Baltic and will have the character of an expert meeting planning the preparation of the final document, therefore the involvement of all members of our organisation (especially representatives of local authorities and local government units) and citizens of our local communities in northern Poland is welcome. and citizens of our local communities in northern Poland.
During the planned event in Poland, a questionnaire will be developed jointly by experts and citizens to show the degree of readiness to get involved in the local community, the level of interest in promoting the local community, the possibilities and willingness to visit other countries for recreation and to enjoy the local offer, etc. This is an important stage in the process. This is an important stage in the process, as the results collected and analysed after the questionnaires have been completed are expected to lead to the idea of a long-term strategy on how to create long-term cooperation between municipalities for citizen involvement. The questionnaire will be translated into all national languages of the consortium partners and the answers will be translated into English to facilitate the analysis of all indicators and data. The survey will play an important role in this project and is very important for the way the questions are formulated. They are intended to be understood by all 3 categories of target groups (young people, adults and seniors) and to allow for an easy response. For this reason, a guide will be produced to explain how to create the survey questions. After the meeting, the partners will have 5 months to complete the 1,500 surveys and translate the responses. The target group of this survey will be divided into 5 main categories. Youth 16-30, adults 31-65, seniors 65+, women and men.
In addition, the meeting discussed other ongoing issues regarding the implementation of the project:
- including promotion and visualisation of project activities
- administrative and technical matters
- financial matters
More information about the event will be available soon,
If you have any questions and would like to get involved, please contact the STG ERB team