Informacje z Euroregionu Bałtyk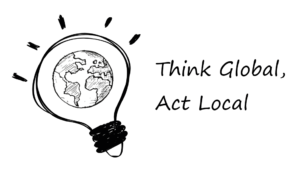 Think Global, Act Localtl-ne News Projects Think Global, Act local English pll_632d826954f6d Think Global, Act Local
Invitation to the Think Global, Act Local project workshop - Elblag 28-29.09.2022
We are organising a workshop on 28-29.09.2022 as part of the launch of the European Commission project 'Think Global, Act Local'. The project is about the cooperation of authorities with citizens and the opportunities to engage in community activities, increasing the degree of interest in promoting the local community, the degree of interest in travelling to other countries for leisure and healing.
The project is a pilot to bring together cities and municipalities from 5 EU countries (Romania - Union of Baeoclimatic Cities - project leader, Italy, Greece, Spain and Poland) that share the same goal to better involve their citizens in their communities, while creating a sustainable strategy for cooperation and exchange of good practices at EU level.
We warmly invite your city/municipality representative(s) to participate in this dedicated workshop. It is a good opportunity to gain new experiences and to meet partners from Southern European municipalities and to overcome common challenges together!
The workshop (conducted in English) will develop a questionnaire, which will lead to an idea for a long-term strategy for cooperation between municipalities and citizen involvement. During the first day of the workshop the local situation in the partner cities will be presented to enable the workshop work on the questionnaire. The second day will present local best practice examples of how citizens are involved in civic life and what social entrepreneurship looks like.
The project aims to strengthen direct contacts between citizens and authorities from the consortium countries, the exchange of good practices, a transnational brainstorming and consultation process to strengthen the sense of belonging and awareness to the European family.
Participation in the Elbląg workshop will provide you with the opportunity to take part in subsequent workshops organised in the project's partner cities.