Informacje z Euroregionu Bałtyk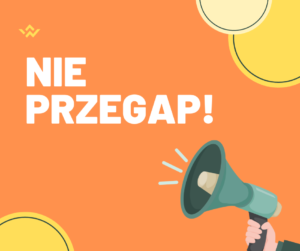 Newstl-ne News English pll_6513da8edf28a
GRANT CALL FOR INTERNATIONAL COOPERATION
We cordially invite you to read the following information on grant call for international cooperation.
This is information about two programs
The Ministry of Funds and Regional Policy, acting as the National Contact Point (NCP) for the Norwegian and EEA Funds - announces an open call for grants for bilateral initiatives between Poland and Norway for intergenerational cooperation - BeFORme under the Fund for Bilateral Cooperation (FWD) financed by the Norwegian and EEA Funds. Starting and closing date of the call: from September 8, 2023 to November 8, 2023.
Area of support: The purpose of the competition is to strengthen bilateral cooperation between Poland and Norway in the area of building social capital in local communities, by increasing active participation of citizens in the life of local communities with particular emphasis on strengthening intergenerational cooperation and integration.
Allocation: €1,950,000; if necessary, the amount of the allocation may be modified by the Joint Committee on Bilateral Cooperation (JCBF)
Minimum amount of funding: 100,000 euros
Maximum amount of funding: 250,000 euros
Period of implementation of initiatives: up to 9 months, no later than February 28, 2025.
Partners:
non-government organizations from Poland, within the meaning of the Act of April 24, 2003 on public benefit activity and volunteerism
non-governmental organizations from Norway
Recruitment from the Swedish Institute will also start soon - Cooperation projects
PURPOSE: Funding for cooperation projects is intended to deepen and further develop cooperation. Funding may be for, among other things.
Creating networks and platforms for cooperation.
Developing and testing models and various methods.
Contributing to policy and strategy.
Building/disseminating knowledge and competencies.
Funding: 100%
You can apply for up to SEK 1,000,000 for a project that you complete within 24 months of starting the project.
AT LEAST THREE PROJECT PARTNERS
Required Swedish leader
Partners can be from: Armenia, Azerbaijan, Denmark, Estonia, Finland, Georgia, Germany, Latvia, Lithuania, Moldova, Poland, Sweden and Ukraine. More information on country composition requirements is described in the manual, which was published after the call opened in June 2023.
I sincerely encourage you to engage in international cooperation!