Informacje z Euroregionu Bałtyk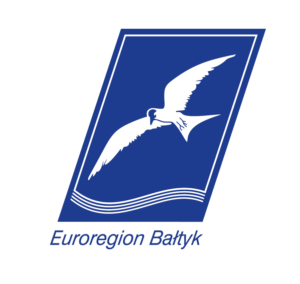 SB Nudgingtl-ne News Projects SB Nudging English pll_62c43f6bbff78 SB Nudging
Further work on building a regular project using the Nudging method – 07.05.2022 online
Another partnership meeting of the SB Nudging online application preparation team took place today 07.05.2022 with representatives from Poland, Lithuania and Sweden.
The meeting was chaired by Ludvig Einarsson representing the EU-coordinator EU Office Skåne Northeast, the leader of the current seed money project of the Interreg South Baltic programme.
The meeting focused on summarising the knowledge, data and inspiration gained during the workshop in Kristianstad (Sweden), which will be used to create a concept paper for the new application and to plan in detail the individual sets of tasks within the larger initiative of a future regular project under development.
During the meeting, attention was drawn to the cause-and-effect relationship between the individual case study sites and the need to build common comparable solutions, which will then be tested in the different Baltic Sea countries.
The future application is expected to address specific challenges:
- reduction of unsorted rubbish (general man-made waste);
- reduction of urban vandalism and respect for public property (tourists and residents)
- introducing a system of incentives and rewards for positive actions;
- enforcing people's intuitive behaviour and habits instead of prescriptive systems or simple education;
- the unification of actions, as the pro-environmental actions so far have been of a point character: each action created by a different sector, e.g. schools, municipalities - lack of coordination and coherence of actions
- social inclusion of different age groups (intergenerational integration): elderly, children, youth
- increased social responsibility for the common good (green spaces) and property (public good)
- greater responsibility of business, local companies
What do we want to achieve by developing the concept further?
- make urban space more attractive and environmentally friendly
- reward those involved in positive change for their efforts
- identify residents and visitors territorially with a place
- encourage people to reduce litter in the city in high season (double the amount of rubbish in and out of bins)
- encourage people to clean up after themselves, animals and pets
- persuade people to sort their rubbish intuitively
- show that the region's municipalities can be green and innovative cities using the latest methods and trends.
The partnership team is facing a busy summer period, as its task will now be to group all these challenges and needs together and create an application that is able to gather a strong partnership for the implementation of appropriate solutions and include answers and dedicated actions to achieve these goals while meeting the criteria of the future programme and thematic competition.