Informacje z Euroregionu Bałtyk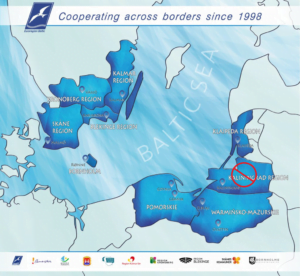 Euroregiontl-ne News English pll_6226315a3eb49 Euroregion
Exclusion of the Kaliningrad Oblast from the Euroregion Baltic network
Ladies and Gentlemen, at the initiative of the Marshal's Office of the Warmińsko-Mazurskie Voivodeship and the Swedish Region Blekinge, the membership of the Kaliningrad Oblast in the Euroregion Baltic network has been suspended until further notice.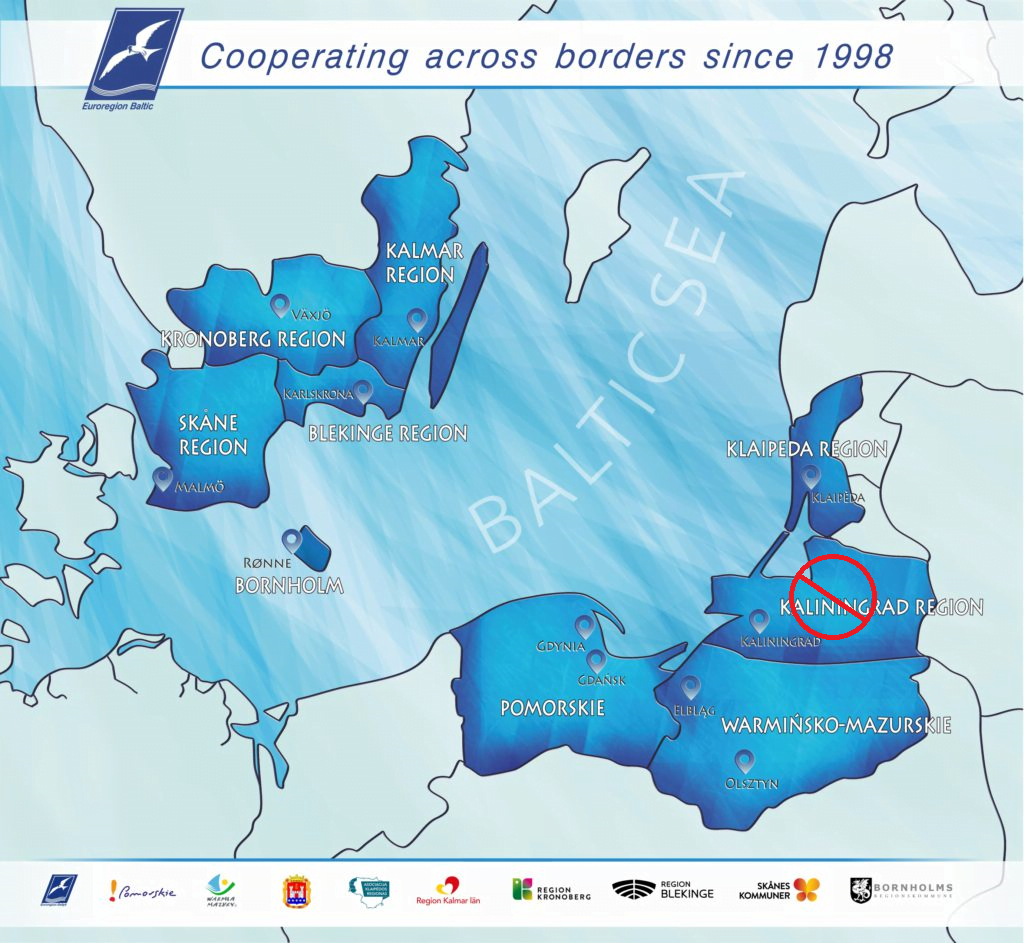 Pursuant to the statute of the ERB network, the suspension was decided by the Euroregion's presidium in an extraordinary mode. Moreover, all members of our Association Board also support this initiative.
Due to the armed aggression of the Russian Federation towards independent Ukraine, the Board of the Association's Polish Communes agrees and support the decision of the Blekinge and Warmia-Masuria Region to stop/detain cooperation with representatives of the Kaliningrad District within the ERB network and take formal steps to exclude Kaliningrad region from our ranks. We believe that this would be an appropriate expression of solidarity with the Ukrainian people in this difficult period.
Despite many years of very good contacts and cooperation with representatives and residents of the Kaliningrad Oblast, we cannot remain indifferent to the ongoing war, violation of all rules by aggressors against sovereign Ukraine and its inhabitants who are dying in the defense of their homeland. The APC ERB as a self-governing community wants to show that we do not have our consent to such actions and we do not see any possibility of further cooperation.
In addition, Marshal Gustaw Marek Brzezin commented this topic - "Russia's aggression towards Ukraine is an action that contradicts all the values ​​guiding the Euroregion Baltic. It is impossible to work to improve the living conditions of the inhabitants of this macroregion, promote bonds and contacts between local communities, overcome historical prejudices or also support activities aimed at cooperation between regional authorities, having as a member of the war aggressor. Our decision was unanimous. "
In 2021, the Blekinge Region held the presidency in the Euroregion Baltic network and from March 10th 2022, it will be assumed by the Marshal's Office of the Warmian-Masurian Voivodeship. Marshal Gustaw Marek Brzezin will be the president of the Euroregion for a period of one year.