Informacje z Euroregionu Bałtyk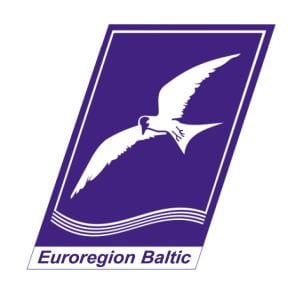 Euroregiontl-ne News English pll_622a0c898ce61 Euroregion
Euroregion Baltic Executive Board Meeting 10.03.2022
Today, the presidium of the Euroregion Baltic was held, but due to the pandemic situation, it was organized in online version. The meeting was attended by representatives of each members region. The Association was represented by the director of the Secretariat and new volunteers who are now members of the Baltic Euroregion Youth Board.
It was a particularly important meeting due to the changing presidency. In 2021, the presidency belonged to the Blekinge Region Mr Johan Sandberg and Mrs Elin Petersson were presidents. On the 10th of March 2022, the presidency was transferred to the Warmia and Mazury Region where the Marshal of the Warmian-Masurian Voivodeship, Mr Gustaw Marek Brzezin, became the president.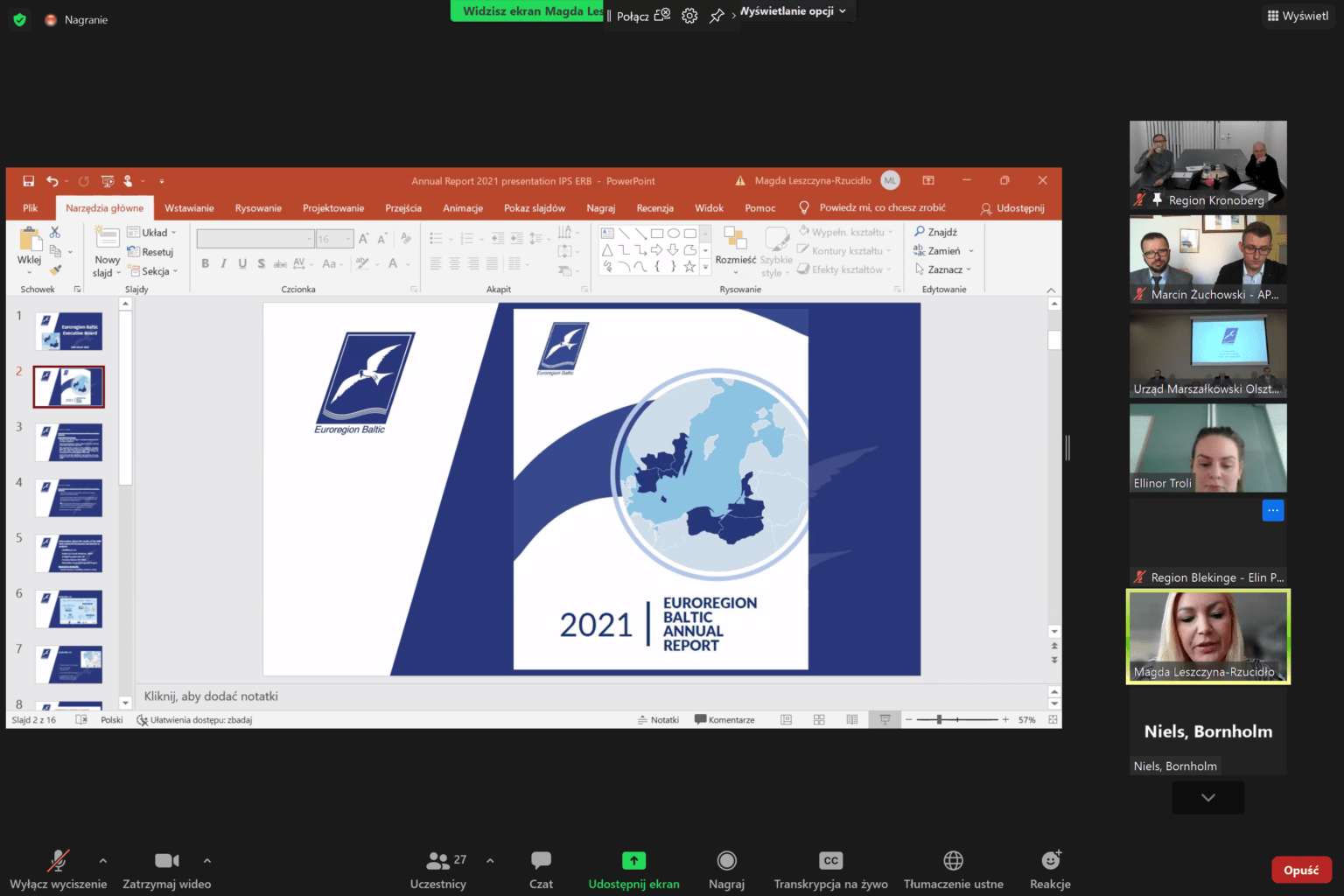 The meeting started with welcoming the guests and presenting the agenda of the meeting by Mrs Elin Petersson. The minutes from the previous meeting were signed and the ERB Annual Report 2021 was approved. The next element of the meeting was the transfer of the Presidency for the Warmia and Mazury Region.
Representatives of the Water Core Group and Mobility Core Group presented reports on the activities carried out in 2021. The activities carried out by the International Permanent Secretariat of the Baltic Euroregion were discussed. An important part was connected with future activities and steps which will be taken in 2022.
The most important priority goals for 2022 have been established:
activity within the South Baltic Programme,
sustainable development through cooperation,
building competences and acting people to people through contacts,
youth.