Informacje z Euroregionu Bałtyk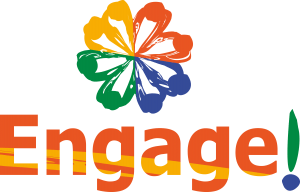 Engage!tl-ne Engage! News Projects English pll_62ebc94c6c9c2 Engage!
ENGAGE! workshps! Thanks to NGOs for their participation in Frombork
A very fruitful workshop for Warmian-Masurian NGOs was held on March 17, attended by organizations from Frombork, Braniewo and surrounding areas. The workshop was aimed at supporting local organizations in their pursuit of international cooperation. We would like to thank the organizations that came to this workshop, which want to be active not only in their environment but also on the international arena. We would like to thank the Yellow Scarf Foundation from Frombork for accepting the role of host and creating ideal conditions for the ENGAGE workshop!
The activity was implemented as part of the ongoing ENGAGE! project with a grant from the Active Citizens - National Fund program funded by Iceland, Liechtenstein and Norway under the EEA Funds.
The purpose of the event was:
raising awareness of undertaking international activities and knowledge of possible sources of funding for local initiatives;
increasing the skills of cooperative development of transgrsnicz cooperation
gaining practical knowledge related to the creation of project concepts, partnerships;
getting acquainted with innovative tools allowing to work more creatively
Many more events of this project are still to come, such as partner meetings, study visits, publication, etc.