Informacje z Euroregionu Bałtyk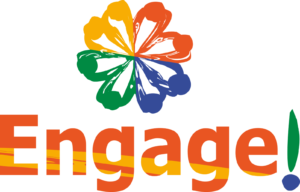 Engage!tl-ne Engage! News English pll_64918c7c6e3f6 Engage!
ENGAGE! FINAL CONFERENCE
A conference summarizing the ENGAGE! project, which has been implemented by Polish and Norwegian partners for the past two and a half years, was held last Saturday, June 17. The project was aimed at strengthening international cooperation in the third sector, in the region of Pomerania and Warmia and Mazury. The effects of their activities were shared by the speakers who took the floor in a panel discussion.
The final conference was combined with the annual event, the Pomeranian Social Animation Forum, in which the conference participants also took part, after the panel part.
In the second part of the final conference, workshops were held, where one could gain knowledge about the possibilities of establishing international cooperation between NGOs in the Baltic Sea region, or information about sources of funding for cooperation between Baltic NGO's, as well as about upcoming project calls. The attendees were also provided with training materials, helpful for further activities.
The training material ENGAGE! on building international partnerships and raising international funds for NGOs is available for download on the project leader's website, at the link:
Materiały z konferencji finalnej ENGAGE!