Informacje z Euroregionu Bałtyk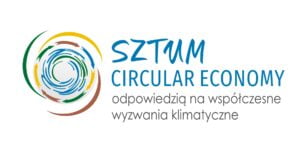 Sztum Circular Economytl-ne News Projects Sztum Circular Economy English pll_64941b096f037 Sztum Circular Economy
Ecological seminar for children and teenagers - School in Czernin
Ecological seminars for children and teenagers are a series of meetings organized by the Gdańsk University of Technology in schools located in the Sztum commune. They are aimed at shaping pro-environmental attitudes, as well as helping in choosing and directing the future career path with the awareness of activities that have minimal impact on the environment and climate.
On May 30 and 31, an ecological seminar was held, conducted by a team from the Department of Technology in Environmental Engineering of the Gdańsk University of Technology. Students of classes V and VI as well as teachers were attending and listening to lectures in the topic of human impact on climate change, potential adaptation and mitigation measures, rational use of environmental resources. The youth took part in creative recycling workshops. On the second day, climate meetings were held, during which the participants developed agendas constituting a set of principles for an environmentally friendly lifestyle.
The aim of the seminars was to discuss with young people of the City and Commune of Sztum, as future residents, students and entrepreneurs, how important it is to build future professional plans taking into account the ecological approach and the impact on their habits in the future, emphasizing the importance of the circular economy.