Informacje z Euroregionu Bałtyk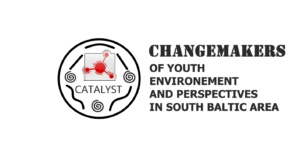 Catalysttl-ne Catalyst News Projects English pll_62908b8f1e84a Catalyst
Catalyst - partner team workshop in Wismar, Germany, 24-25.05.2022
On May 24-25, 22, as part of the seed money Catalyst project, the first physical workshop was held, in which representatives from:
Media Dizajn
University of Wismar
Center for European Meetings "Światowid" in Elbląg
EU-kontor Skåne Nordost
Association of Polish Communes Euroregion Baltic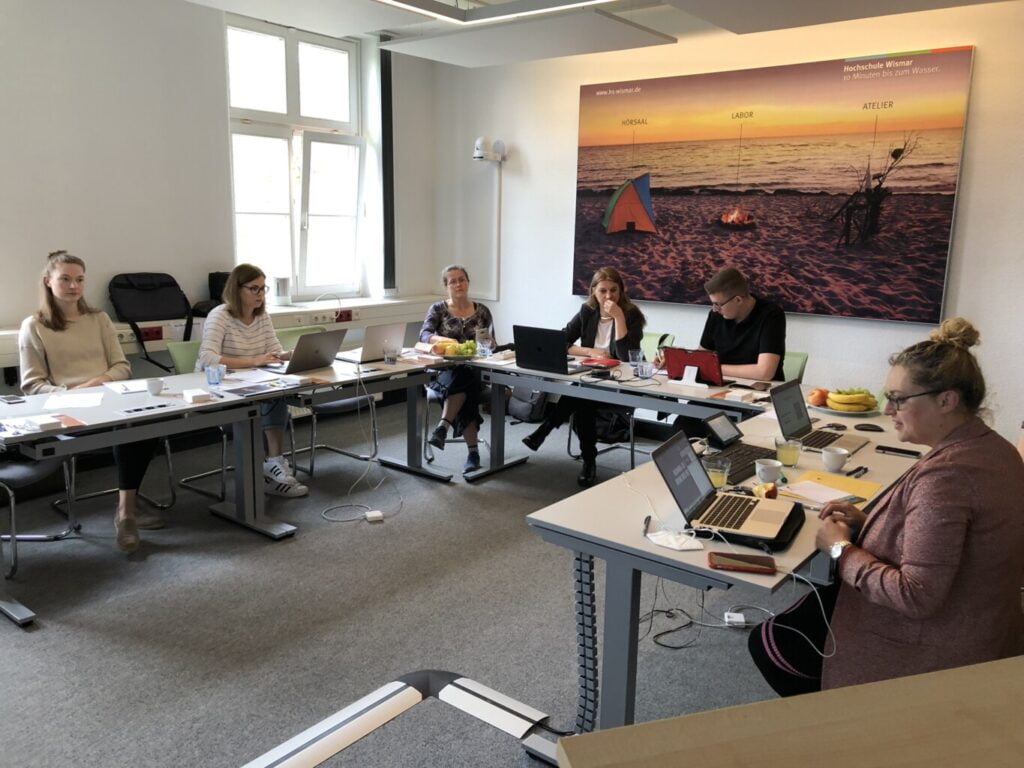 The partners worked on the concept of the future application for the Interreg South Baltic program, which will open another call in autumn this year. The partners discussed the subject of youth but also considered various concepts for the final application. Together, they went through a few tasks during the workshop part. Among other things, it was an understanding of the needs of the group of project recipients or finding out what the goal of each partner is.
The schedule of the next meeting in Elbląg and the next steps in the project were also been planned.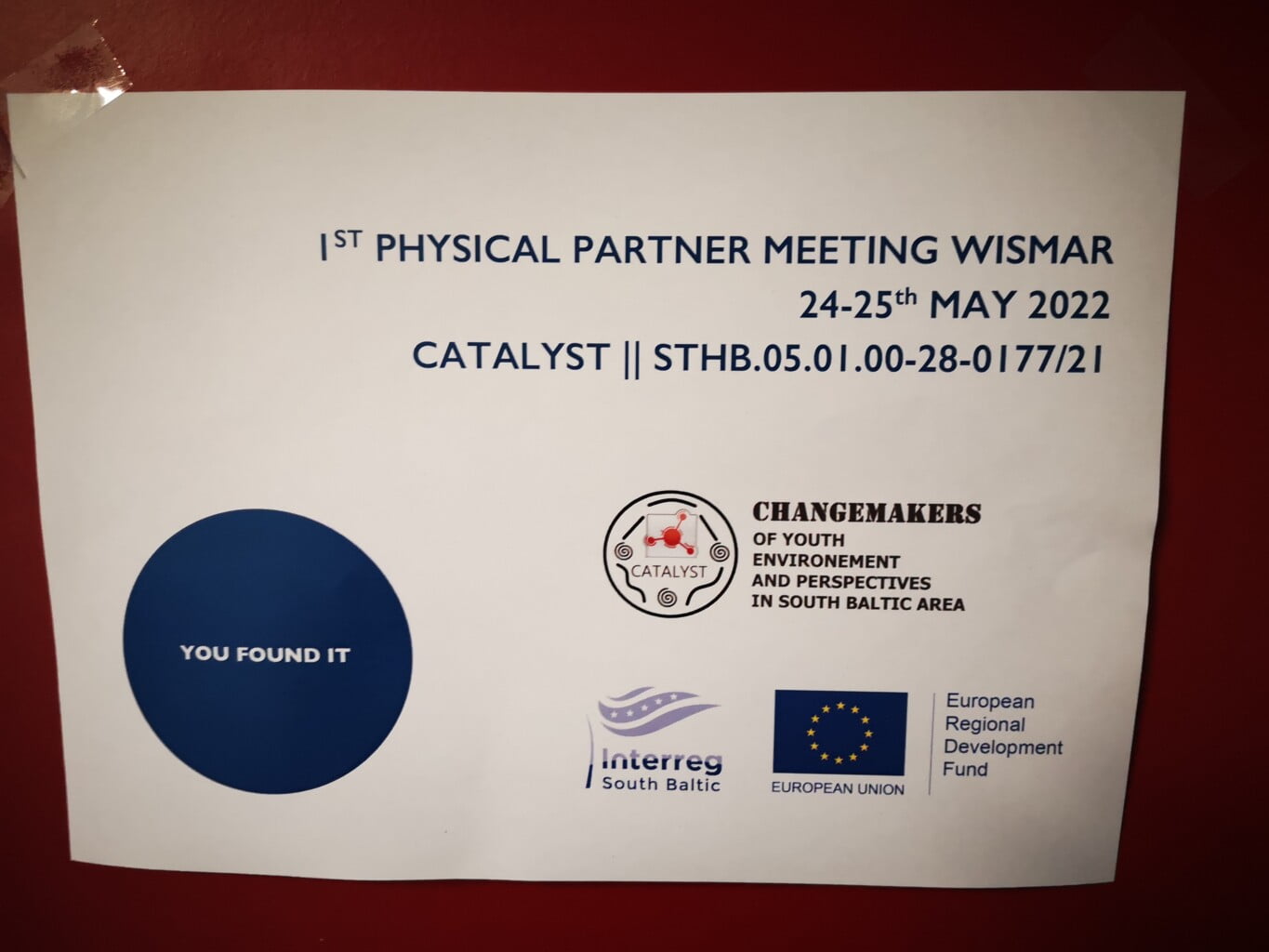 The project is particularly important due to the theme of youth. The European Parliament and the Council have made 2022 the European Year of Youth! It is a time to celebrate the post-pandemic period, to embrace with renewed strength the future challenges facing European society. Throughout the year, the European Commission will coordinate a series of actions with the European Parliament, Member States, regional and local authorities as well as youth organizations to enrich young generations with new skills for their professional development and increase the number of young people in civic involvement in European society.
The new generations are the ones that will bring about change and take advantage of the digital and green revolution introduced by the Next Generation EU. In this context, the European Year of Youth will have four main objectives:
Overcoming the negative effects of the COVID-19 pandemic, highlighting new opportunities for young people coming from the ecological and digital transformation.
Supporting young people, especially those with fewer opportunities, to become active and committed European citizens.
Promoting the opportunities of the EU, national and regional authorities among young people.
Introduce a youth perspective to EU policy-making at all levels in line with the EU Youth Strategy 2019-2027.
The Joint Secretariat of the South Baltic Interreg will contribute to the celebration of the European Youth Year during an annual event at the end of September. One of the panel discussions of this event will focus on involving young people in regional development and Interreg cooperation as a celebration of the European Youth Year 2022 by finding a common language and vision. The panellists will include representatives of the Baltic Euroregion Youth Board and Youth Councils established under the South Baltic Youth Core Group Networks (SB YCGN) project, as well as an IVY volunteer from the Joint Secretariat.