Informacje z Euroregionu Bałtyk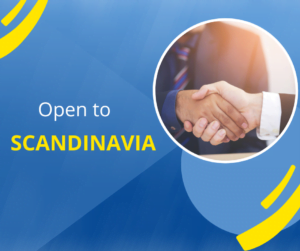 Aktualnościtl-ne News English pll_63452d9e1f88c Aktualności
9th edition of the conference "Open to Scandinavia", Elblag, October 13, 2022
The 9th edition of the "Open to Scandinavia" conference will start soon in the Old Town Hall in Elblag, on October 13 at 10:00 am. This is an opportunity for entrepreneurs, local government units and business environment institutions from Sweden, Finland, Denmark, as well as the Warmia and Mazury region.
Its purpose is to dynamize the region's economic ties with Scandinavian markets and to present Warmia and Mazury as a natural economic partner for Scandinavian countries, as well as to present the investment potential and export opportunities of our region.
Can't meet with us in Elblag? Nothing lost - join online! A link to the conference broadcast will be sent to registered participants.
The organizers of the event are: Local Government of the Warmian-Masurian Voivodeship and the City of Elblag. The Embassy of Finland, the Embassy of the Kingdom of Denmark and the Embassy of Sweden have assumed honorary patronage of the conference. Media patrons of the event are Gazeta Olsztyńska, Dziennik Elbląski, Truso TV and the biznes.wm.pl web portal.
The event "Open to Scandinavia" is implemented as part of the project "Economic Promotion of Warmia and Mazury 2020+" co-financed by the European Regional Development Fund under the Regional Operational Program of the Warmian-Masurian Voivodeship 2014-2020.