Creative Waves - Baltic Sisterhood for Change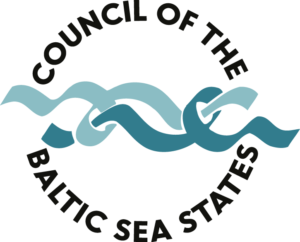 A program co-financing activities under the project.:
Council of the Baltic Sea States
Project Partners: LP - Intercult Productions el.for.
PP2 - Stowarzyszenie Gmin RP Euroregion Bałtyk
PP3 - Estonian Women's Studies and Resource Centre (ENUT)
PP 4 - Baltic Sea Cultural Centre in Gdańsk
Creative Waves - Baltic Sisterhood for Change
The project is to bring together (integrate) vulnerable social and age groups: youth, women and wherever possible immigrants on digital platforms and in real life. The local women – leaders with artistic background are to identify local cultural traditions related to spending time together in the past – embroidery, weaving, singing, dancing, story – telling etc. They are to share those traditional ways with the youth. The youth are to help using the digital tools to communicate in a proper and professional way.
Use of recycled materials will be encouraged. There will be an exchange of information on the traditional ways of living according to 5R and the current need to implement it. Partners from different countries/regions will share experience and information with each other. Experts/trainers – leaders will share information on the safe use of digital platforms, EUSBSR, SDGs and EU Green Deal to bring broader understanding and showing the Baltic perspective.
As the result of the physical local and general digital meetings/sessions cultural artefacts will be created. They will be promoted using digital tools including social media, digital exhibitions, etc. A digital auction of the cultural artefacts will be organized to help increase the feeling of being useful, productive.
The project is finansed within The Council of the Baltic Sea States.