Informacje z Euroregionu Bałtyk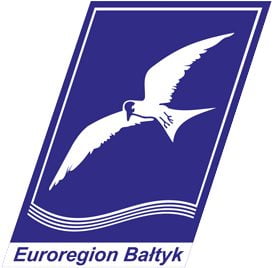 Newstl-ne News English pll_65573e1f5482e
Participation of the APC ERB in the Elbląg Entrepreneurship Days
Association of Polish Communes Euroregion Baltic. Poland was invited to participate in the Elbląg Entrepreneurship Days, organised by the Elbląg Technology Park. On the third day of the event, invited speakers familiarised participants with issues related to obtaining EU funds. The director of our Association, Marcin Żuchowski, presented a topic related to obtaining subsidies, focusing on both the opportunities and pitfalls to watch out for when applying for funding for a project. We also had the opportunity to listen to lectures by representatives of the Local Information Point, European Funds in Elbląg, and APMM GROUP Sp. z o. o.
The programme of the Elbląg Entrepreneurship Days included:
13 November - "Open day of Elbląg Technology Park! Find out what support we offer and how we can help your business".
14 November: "How to secure your business against climate change? Climate Mosaic workshop".
15 November: "Learn about available funding from the European Union. Don't miss the opportunity to grow"!
16 November: "Smart Factory in Industry 4.0: Optimising manufacturing processes".
Link to interview with STG ERB director on the above topic: https://fb.watch/okBT02q33A/