Informacje z Euroregionu Bałtyk

Euroregiontl-ne News Nursecoast-II English Euroregion
Executive Board meeting of Euroregion Baltic, 9.12.2022, Olsztyn
Last Friday, 9 December, a meeting of the Executive Board The meeting was hosted by Mr Gustaw Marek Brzezin, Marshal of the Warmińsko-Mazurskie Voivodeship, who is also President of Euroregion Baltic.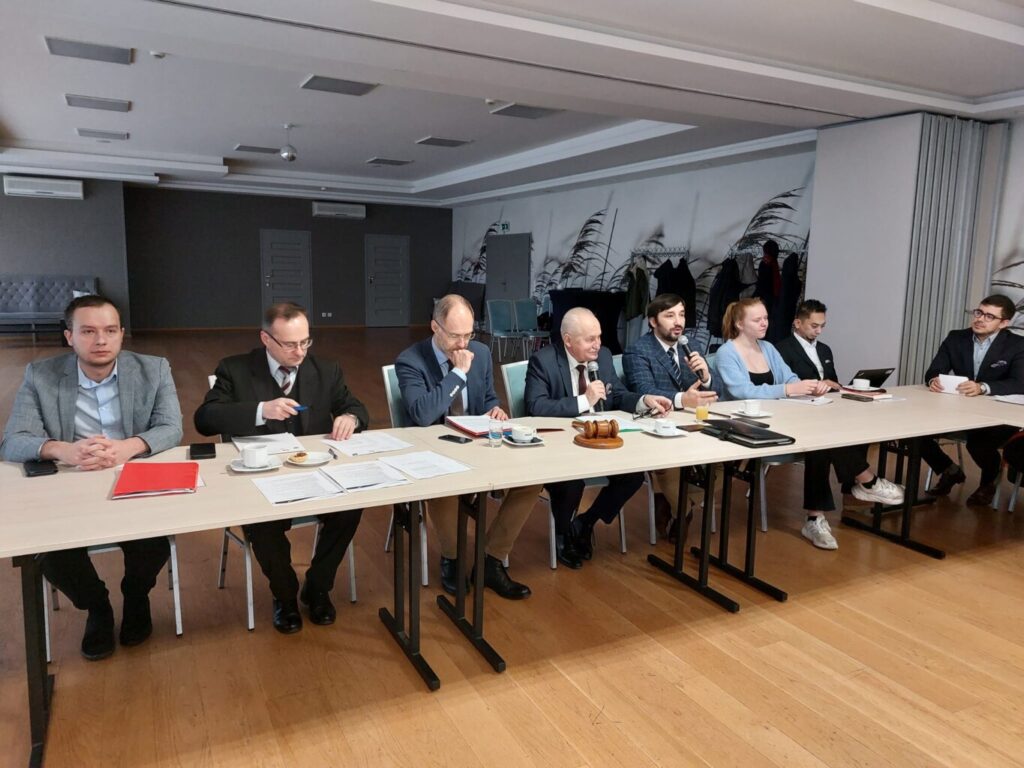 The meeting of the presidency was a summary of this year's term of office of the Euroregion's president, during which, among other things, the future structure and further form of cooperation of the network's Polish and foreign partners were discussed.
The Association was represented at the meeting by Ms Bożena Olszewska-Świtaj, Member of the Board, and Mr Marcin Żuchowski, Director of the Secretariat.
We would like to thank the Marshal for his commitment to working together to build Baltic relations of all partners of the Euroregion Baltic and also the Department of International Cooperation of the Marshal's Office of the Warminsko-Mazurskie Voivodeship for fulfilling the role of the Temporary International Secretariat and for the good coordination of activities between the partners.
The Danish side will be the President for the term of office in 2023.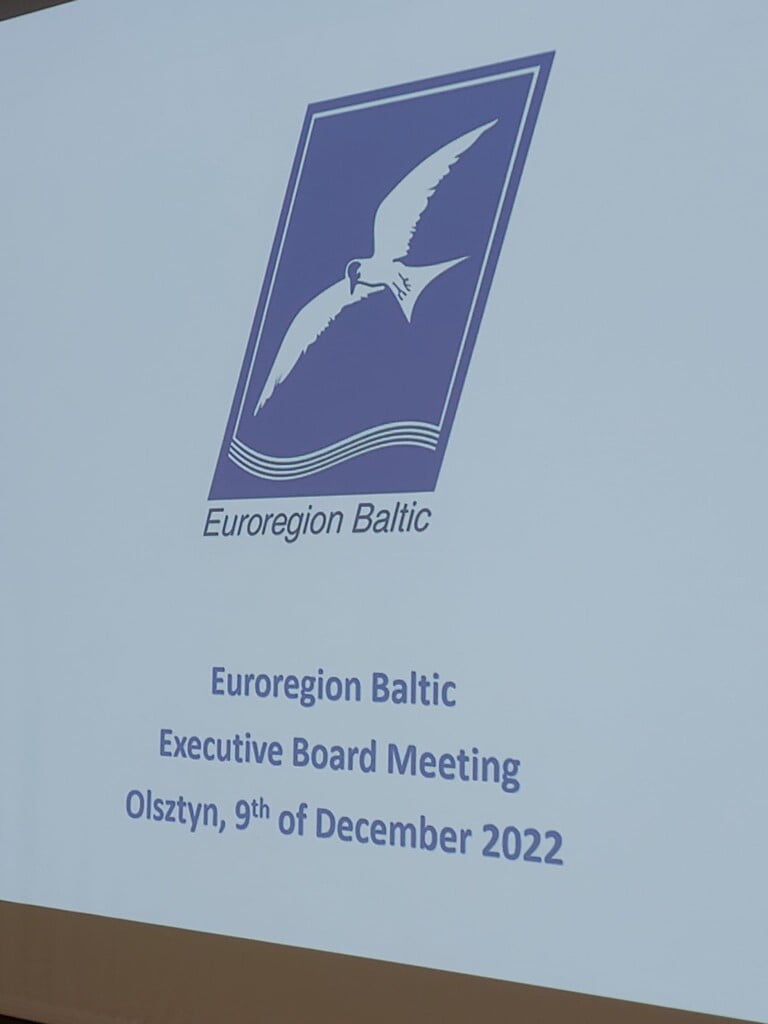 After the official proceedings, President Gustaw Marek Brzezin invited those gathered to a gala celebrating the international cooperation of Warmia and Mazury with the partners of the Euroregion Baltic.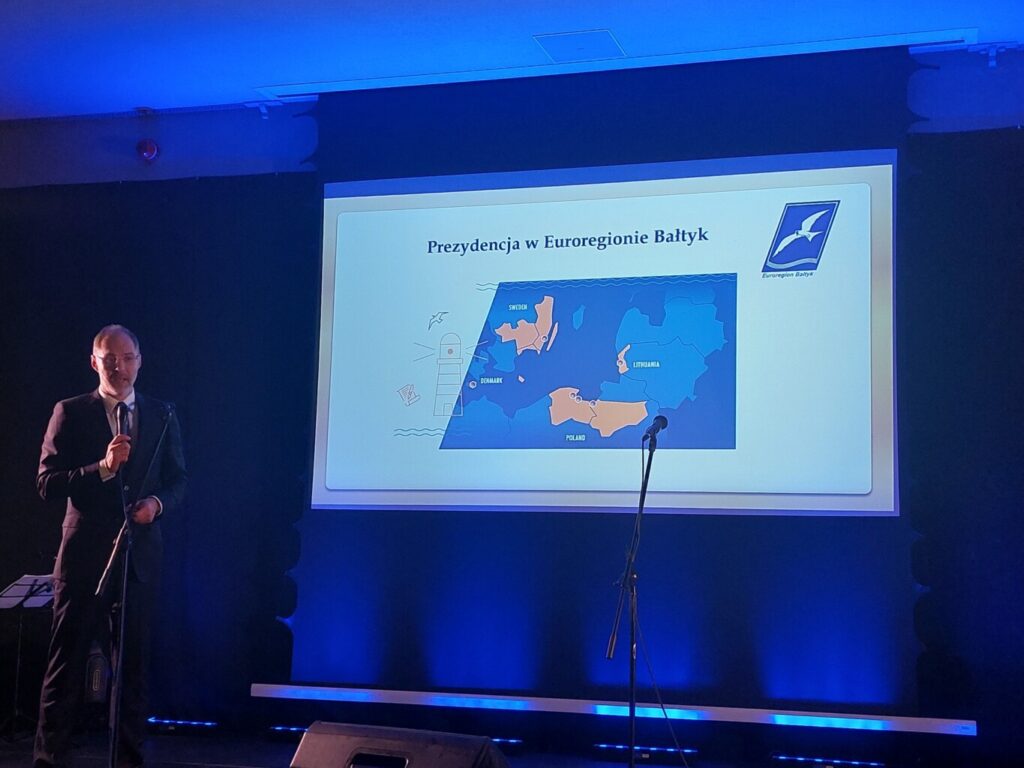 The meeting, held at the Kuźnia Społeczna, began with welcoming speeches by Marshal Marek Gustaf Brzezin, Mr Jakub Trøst, Mayor of the Municipality of Bornholm, and the Deputy Mayor of Olsztyn.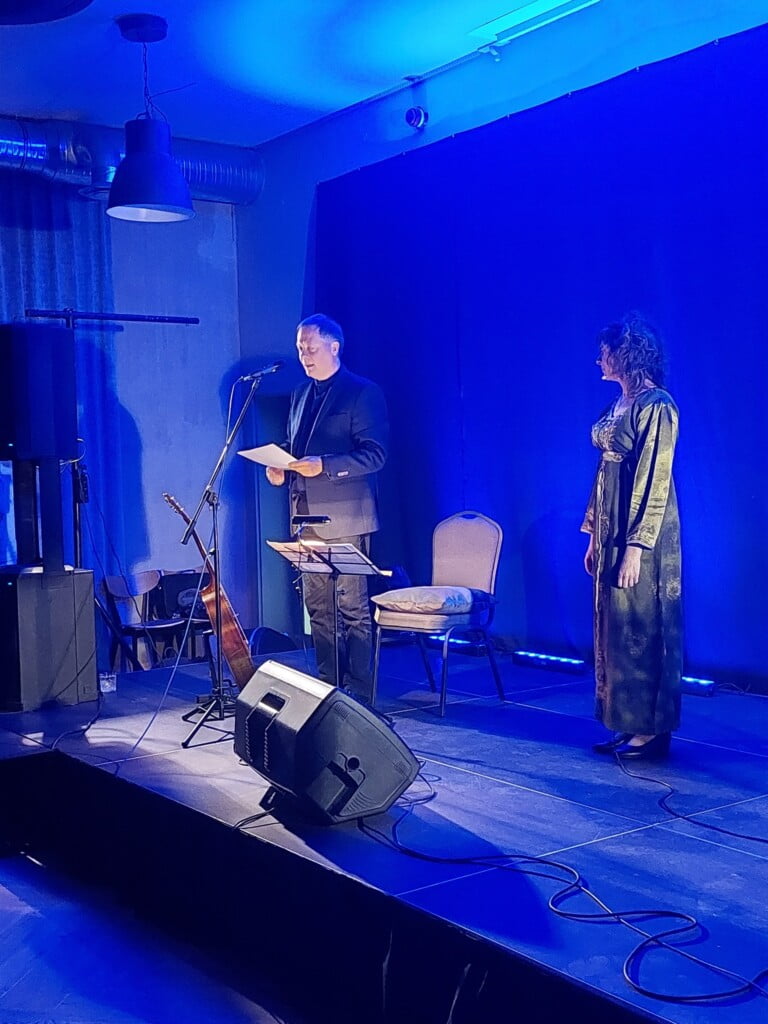 The evening was highlighted by a concert - Helene Holm Nielsen & Torsten Borbye Nielsen, artists from Bornholm, who played music from their region. With refreshments of delicacies from around the Baltic Sea Region, it was a truly Euroregional evening.