Informacje z Euroregionu Bałtyk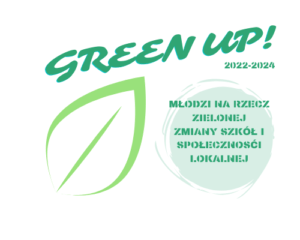 Green uptl-ne Green up. English pll_6524009a8d557 Green up
Braniewo - study visits within the GreenUp project
A study visit to Braniewo, the next stage of project activities, took place today, 28 October, as part of the Green Up project. The event was attended by representatives of the City Hall and pupils from the Senate of the Republic of Poland Primary School No. 3, Braniewo Earth Primary School No. 5 and John Paul II Sports Primary School No. 6. The meeting started at the Town Hall, where the participants were welcomed by Tomasz Sielicki, Mayor of Braniewo, who assured them of his commitment to the environmental education of young people and talked about the importance and essence of ecology.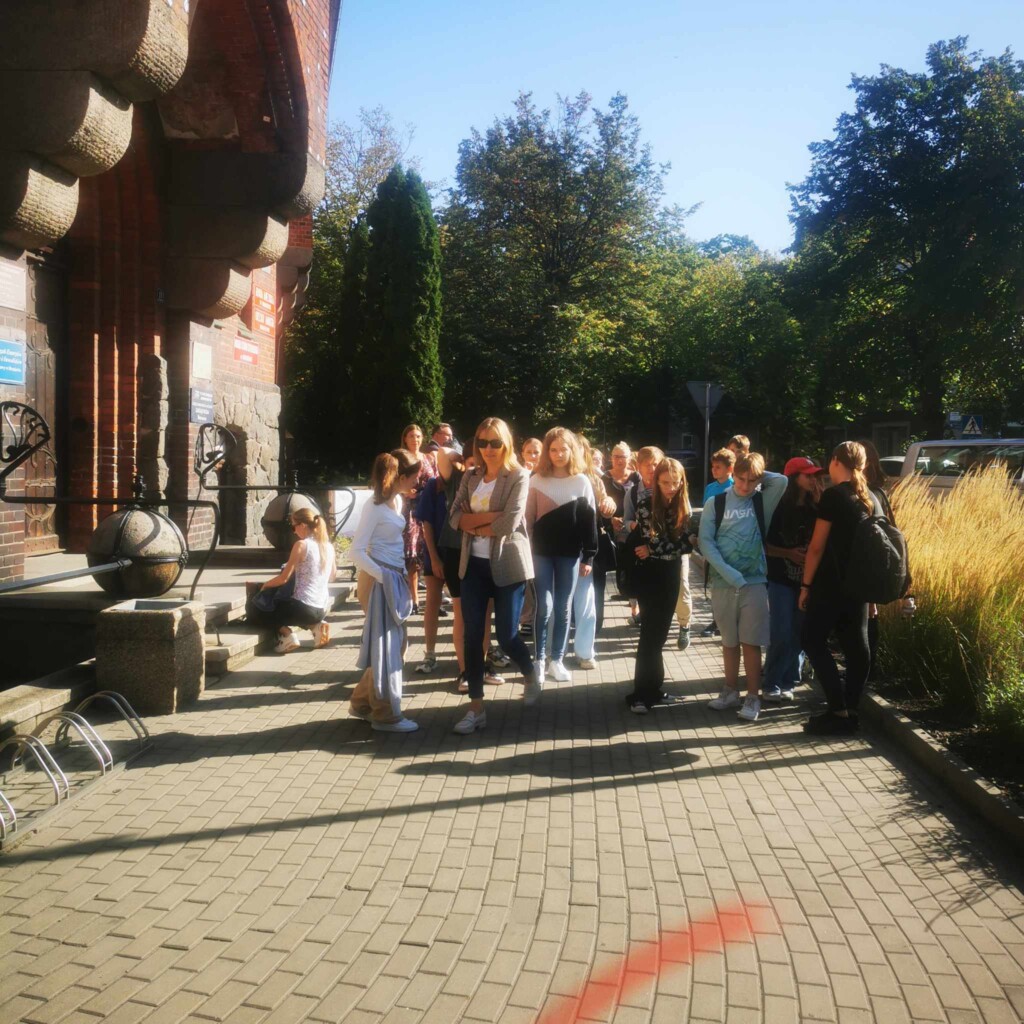 The group of participants then moved on to previously selected sites, representing the green side of the city. The first site visited was the fish ladder on the River Pasłęka, where the young people had the opportunity to learn about the specifics and rationale of the site and comment on the above investment as seen through their eyes. The fish ladder allows fish to migrate as far as the dam and hydroelectric power station in Pierzchały.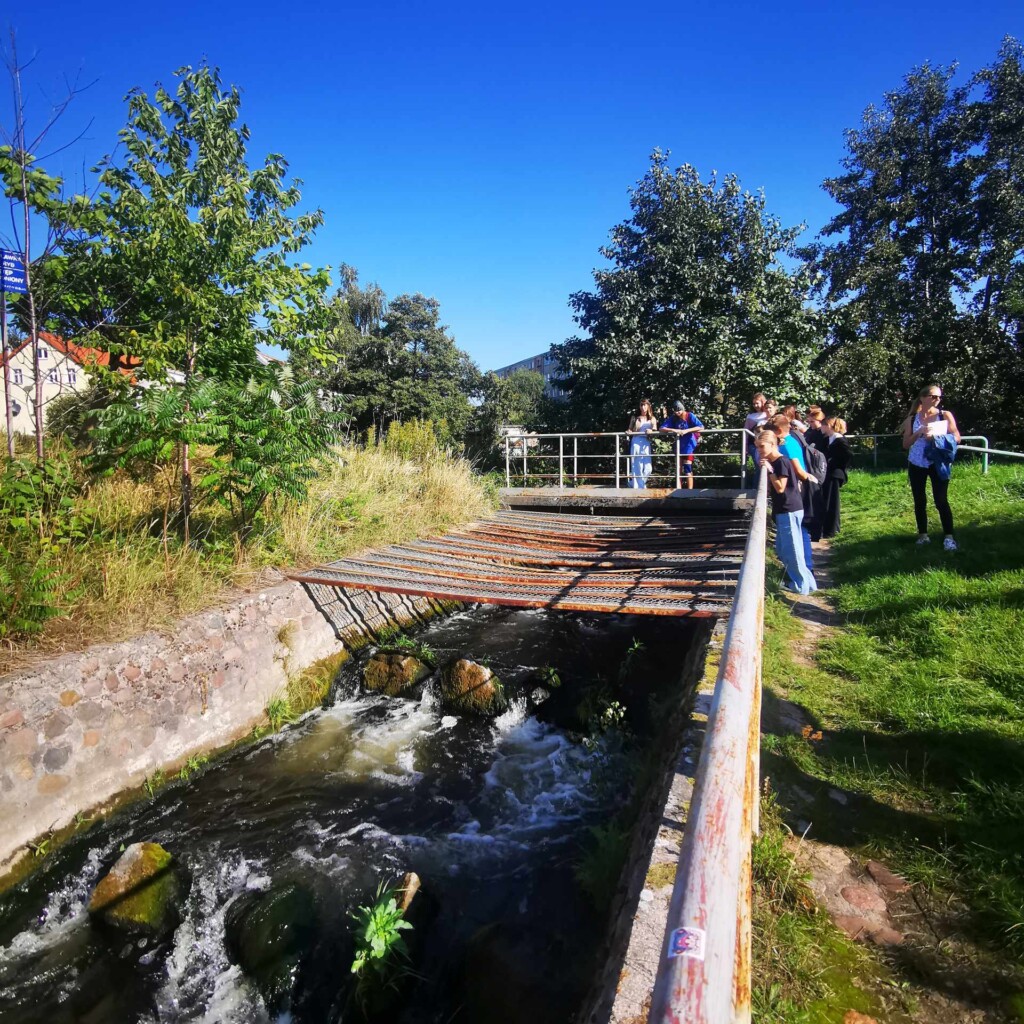 The next stop was the municipal swimming pool, where the Municipal Sports Centre "Zatoka" in Braniewo is located.There, we learnt about the operation of the facility from behind the scenes.An employee of the swimming pool provided a wealth of knowledge about the operation of the infrastructure at the complex, talked about ecology, water saving and methods of water recycling. He acquainted the visitors with the history of the creation of the recreation and rehabilitation complex, the offer and the advantages of the investment.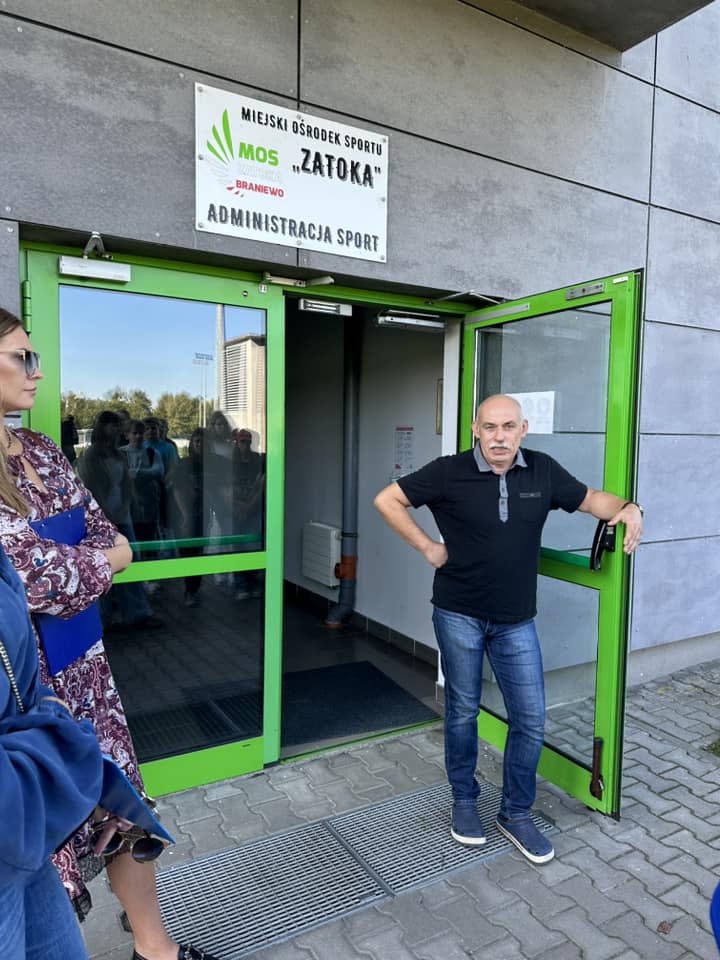 The last item on the agenda was a visit to the municipal park next to the stud farm. There, we learnt about the history of the former Stud Farm and the stages of implementation of the recreational and leisure area, as well as the particular purpose of the designated sites. The project is called 'The new life of Braniewo Stud Farm - a biodiverse recreational and leisure area', and the undertaking was co-financed from EU funds.
Visits to the designated sites were combined with brainstorming sessions, where young people had room to express their opinions and could share their existing ecological knowledge.