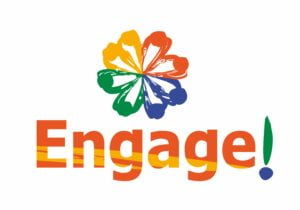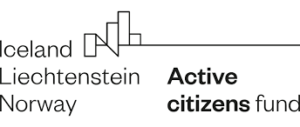 A program co-financing activities under the project.:
Project realised within the Active Citizens Fund–National Programme in Poland, Financed by EEA Funds.
Project Partners: - The Baltic Institute of European and Regional Affairs (Leader)
- Association of Polish Communes Euroregion Baltic
- Agder County Office. Department of Co-creation and Internationalization.
Project related events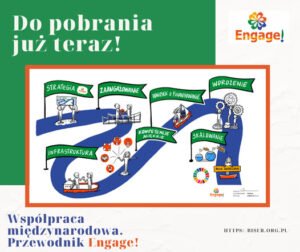 We encourage everyone to read the handbook, which will allow you to understand the mechanisms of creating international cooperation through […]
ENGAGE project! is addressed to non-governmental organizations from the region of Pomerania and Warmia and Mazury. We encourage those entities that want to be open to international cooperation with the participation of partners from the Baltic Region to the group of international consortia. We invite inexperienced associations by showing the best practices / techniques / tools to build a strong local community.
The project leader is the BISER Baltic Institute of European and Regional Affairs. It is an Association that has been active in the Baltic Sea Region since 2001, implements national and international social projects, is active in the Baltic NGO Network, BS NGO Network. In the last 5 years, they have obtained funds for the implementation of many international projects related mainly to cooperation for youth and the social economy.
The Polish partner is the Association of Polish Communes Euroregion Bałtyk, which supports the local development of member communes (38) using instruments of international cooperation. It builds the potential of actors in cross-border cooperation as part of many EU initiatives. It is a member of the international organization Euroregion Bałtyk, which supports cross-border cooperation with neighboring countries through international activities.
The foreign partner of the ENGAGE! Project is from Norway - Agder County Office, Department of Co-creation and Internationalization, which took over the duties of the previous partner in full. The aim of the activities carried out by the Office is also to increase the participation of regional entities in international initiatives. They are working to make better use of the opportunities offered by the EEA Agreement, increase participation in EU and EEA projects, and strengthen European coordination. For 4 years, the Office has been actively looking, together with BISER, for cooperation opportunities for entities from Pomerania and Norway.
The project will provide Pomeranian and Warmian-Masurian NGOs with a long-term positive change in the context of starting the internationalization process, strengthening projects and processes that NGOs already undertake and creating an appropriate, friendly conditions for wide cooperation of local NGOs. The results of our activities will be felt by a wide range of non-governmental organizations that will either directly cooperate with us at ENGAGE! or they will use the "Book of Principles of International Cooperation" that is to be created, from our consultations as part of the international advisory office, or finally - by cooperating with new leaders of international cooperation educated by us from 3 key areas for NGOs in Northern Poland: ecology, local development and culture, and social entrepreneurship. The project aims to strengthen other non-governmental organizations, improve the quality of their services and international offer, and create favorable conditions for them to function in the international and cross-border environment. Raising the quality and standards of NGOs 'activities with an international component and experience will also positively translate into broad social groups that are recipients of our beneficiaries' activities - NGOs.
Within ENGAGE! project representatives of non-governmental organizations from Pomerania and Warmia and Mazury will receive the necessary knowledge, an international cooperation plan, access to numerous international contacts from 3 project partners and first international experiences (study visits, co-creation laboratories, heckathons, participation in the Baltic NGO Network Forum, etc.) . Thanks to this, we want to teach them to establish lasting international relations so that, after the end of the project, they can effectively act in their areas as leaders in their environment (as part of the project, we will choose three priority areas: ecology, local development, culture).
---
PROJECT BRIEF:
Project area: Support for the NGO sector; Internationalization; Creating new cross-border projects and initiatives, the Polish area is: Pomerania, Warmia and Mazury
Duration: 28 months
Type of activity: Provision of services and organization of other activities supporting the institutional development of social organizations and civic movements
The role of STG ERB: partner with own budget
Project budget: EUR 140,250.00
Project consortium: three NGOs from PL and Norway - 2 partners from Poland
project leader - BISER - Baltic Institute of European and Regional Affairs
project partners: Association of Polish Communes Euroregion Bałtyk and one of Norway - Sørlandets Europakontor AS
Involved entities: NGOs from Pomerania and Warmia and Mazury, from the territory of the Association's member communes