NBS Markets - meeting in Gdansk
On July 6 this year, representatives of the Association of Polish Communes Euroregion Baltic worked in Gdansk, where a cross-border meeting was held, within the framework of the NBS Markets seed project. This was the first physical meeting of the partners.
In the workshop part of the program, discussions covered the topic of optimal selection of target groups, future consortium members in the regular project and potential project achievements. The participants of the event discussed the issues of the proposed pilots, debated the challenges, opportunities and risks during the implementation of project activities, and presented the conclusions of their previous cooperation. The topic of selecting a suitable program was raised and a concept paper was worked on.
In the part devoted to study visits, representatives of the City Initiative Association talked about the architectural and urban planning project, which was created, among other things, on their initiative, commemorating the events of "Sierpień '80"(August '80). The development of the space consists, among other things, of 21 tables, referring to the 21 demands of the Inter-Union Strike Committee, and wooden benches, which are to symbolize the shipyard benches, intended for resting for the protesting workers. located at the European Solidarity Center. "Skwer Sierpnia '80" (The August '80 Square) is located near the Main Gate of the Gdansk Shipyard and the European Solidarity Center and is a venue for cultural events and meetings of non-governmental organizations.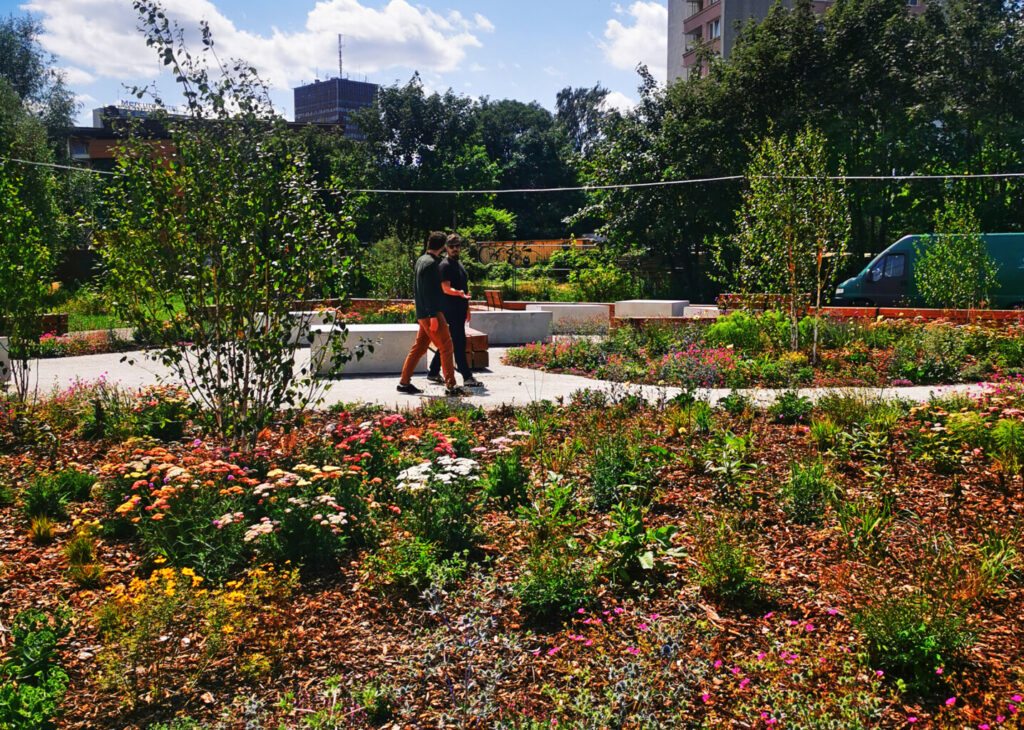 We then headed towards "100cznia", a container town created by two enthusiasts on the site of the former Gdansk Shipyard Model Plant. "A city within a city," as the creators call this place, is a space where both cultural and gastronomic facilities are located, we can find pubs, bars, stores, a book exchange point, there is a concert stage, a playground, a Layup street art gallery and even a city beach. Participants of the event had the opportunity to learn interesting information about the history of the creation of this unique place, its concept and ideas, and practical solutions for participatory business.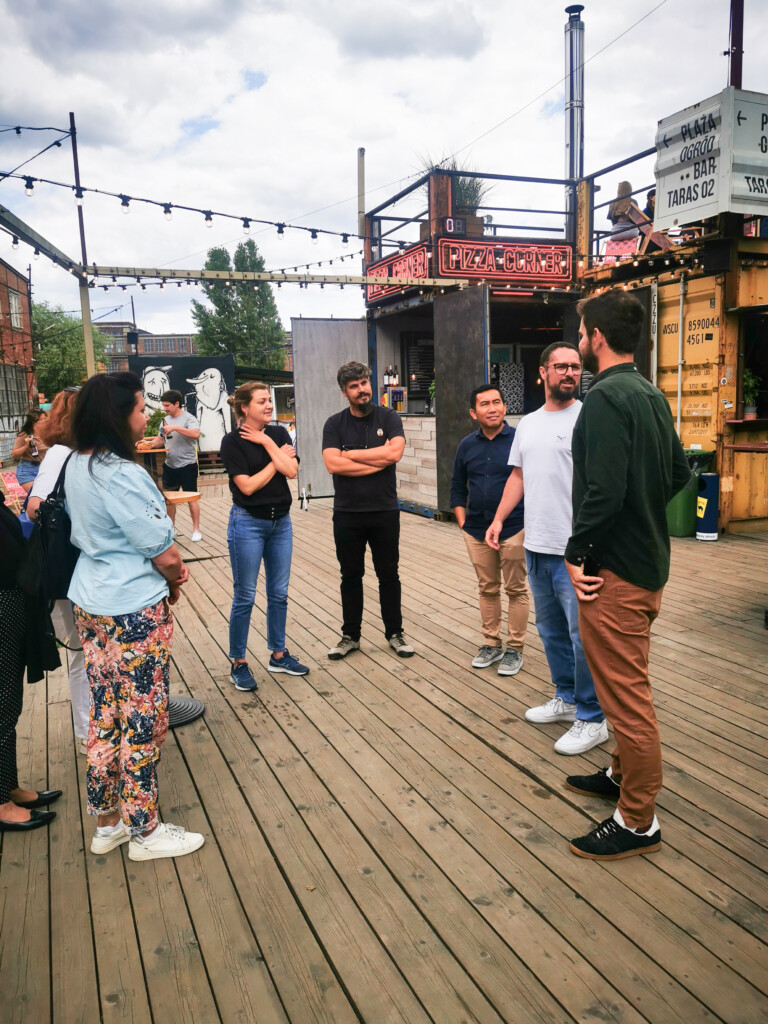 A program co-financing activities under the project NBS Market: Interreg Południowy Bałtyk
Project Partners:- Association of Polish Communes Euroregion Baltic (leader),
- Gdańsk University of Technology,
- the City Initiative Association,
- Skoodas district Municipality,
- University of Wismar.